Free Team Building Activities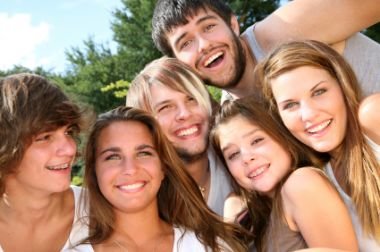 Learn How to Run Team Building Activities
For any winning team, the coach will have a real or mental playbook packed with techniques that deliver high performance results in any number of challenging situations. All About Team Building is that team building playbook illustrating years of experience gathered from teaching professionals, business leaders and sports coaches. Learn how to develop that winning edge by using these free team building activities to provide teachers, youth workers, managers, and team building instructors with ideas and advice on developing successful teamwork skills.
This continually expanding team building activities playbook is full of tried and tested ideas for ice breakers, team building activities, problem solving activities, improving teamwork skills, leadership and developing character. Choose the appropriate sections below to help you to become a master at building your own high performing team or to target specific team challenges.
.
Team Building Activities for Teenagers
54 Most Popular Team Building Activities for teens
Whether you are working with teens or adults, my guides on student team building activities and youth leadership describe strategies and tactics for education that deliver engaging team building activities. The ideas will help you to create fun cohesive team building activities that develop great team spirit, strong leadership and a supportive culture.
.
Team Building Activities for Kids
How to develop Teamwork Skills
If you are preparing to enter the world of work and corporate environments or are working towards your masters degree in business administration, the guides on improving your teamwork skills will provide you with tips on what to put on your resume. You will learn what teamwork skills are essential to demonstrate you are a team player so that you get that job and survive the corporate culture.
.
Team Building Activities for Adults
Proven Team Building Activities for Making a Difference at Work
Business is all about performance and adding significant value that no other competitor can provide. Even if you have an MBA, the journey you take when building high performance teams depends on where you are starting from and what you are aiming to achieve.
All About Team Building will guide you through the process of successfully forming new teams, fixing the myriad of issues found in broken teams, and to also give you the skills to develop the appropriate style of leadership for your business environment.
---
The Team Building Playbook
Team building should be more than just drinking straw towers or being forced to go out of your comfort zone resulting in an alienating ordeal. Learn what approaches do work, and why supporting the development of leadership skills is critical to successful teams.
Team Trainer Guide
Choosing the right team building activity
Fruitful Facilitation
Team Building Activities
Team Building for Sports Teams
Teamwork Skills For High Performance Teams
Building New Teams
Fixing Broken Teams
Communication
Motivation
Building Trust
Cooperation
Collaboration
Coordination
Vision and Purpose
Team Spirit and Supportive Environments
Roles and Responsibilities
Boosting Team Morale
Team Bonding
Soft Skills
Praise, Reward and Recognition
Developing Individuals and Measuring Attributes
Dealing With Discord and Conflict
Developing High Performance Teams